It is no wonder, given the massive boom in the plant-based milk and cheese industries, and the resulting need for dairy-free alternatives in other categories, that the vegan chocolate market is exploding globally. Boosted by international celebrities such as singer Billie Eilish and award-winning Canadian-US actor Noah Schnapp, dairy-free alternatives for chocolate products are receiving increasing attention and thus market potential.
While the conventional chocolate industry is notorious for its involvement in deforestation and other unsustainable practices, most vegan chocolate brands go beyond dairy-free chocolate in addressing environmental and ethical issues, e.g. by using fair trade certification. With studies showing that especially young consumers are looking for sustainably sourced products, there is a place for sustainable vegan chocolate on the mass market.
Read More...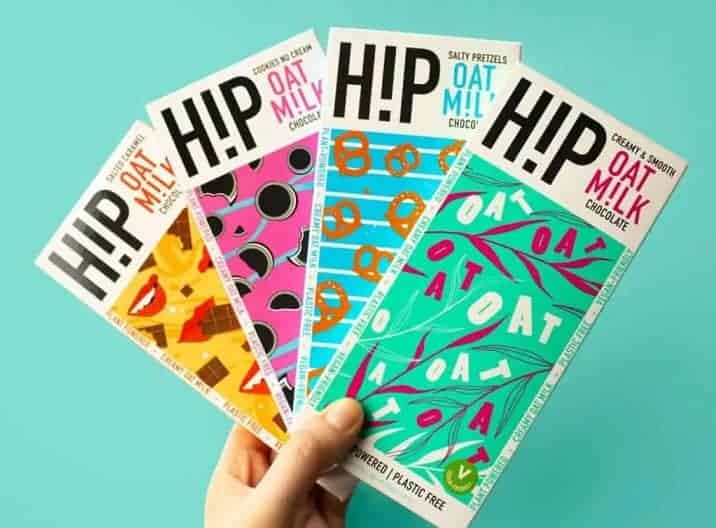 Vegan chocolate brands are found all over the world, from Brazil's female-led brand Super Vegan to South Africa's sustainably sourced chocolate brand De Villiers Chocolate, to the Vegan Chocolate Co. in Australia. The highest density of vegan chocolate companies is found in the UK, where innovative chocolate manufacturers such as Love Raw, Moo Free, and Prodigy, provide a wide range of vegan chocolate alternatives. Leading the way as UK's number one vegan and free-from chocolate brand, NOMO offers plant-based chocolate flavors including customer favorite Caramel & Sea Salt.
The market for vegan chocolate is expected to reach USD 1.41 billion by 2028, registering a CAGR of 14.8% over the forecast period. In 2020, the molded bars product segment accounted for the highest revenue shares, as bar chocolates are the most consumed chocolate form in the world. There is particular demand within the vegan chocolate segment for dairy-free alternatives to milk chocolate bars, which many consumers believe are still insufficiently represented on the market.
Dark Chocolate Suitable for Vegans
In their natural form, chocolate bars can be plant-based, as some high-quality manufacturers limit their ingredients to chocolate liquor, sugar, cocoa butter, and vanilla. In many cases, dark chocolate bars happen to be "accidentally vegan" due to a higher cacao percentage and no added dairy ingredients, but are sold as ordinary chocolate without any special declaration. An example of this is the German chocolate company Ritter Sport, equipped with a dedicated vegan category since 2016, but has been making dairy-free chocolate for many more years without a label, including some of its dark chocolate bars and marzipan varieties.

High Demand for Vegan Milk Chocolate
As not all customers find vegan dark chocolate with a high percentage of cocoa delicious, vegan-friendly milk chocolate options must get some more attention in the mission to develop animal-free alternatives to dairy products. Among the first vegan chocolate manufacturers focusing on vegan options for milk chocolate is US-based startup Trupo Treats, a manufacturer of ethically sourced versions of iconic milk chocolate childhood favorites that are already familiar to the consumer.
Major chocolate manufacturers are increasingly recognizing the demand for vegan milk chocolate, as, for example, German chocolate giant Ritter Sport announced to launch a new addition to its vegan milk chocolate line in 2021. With this launch, Ritter Sport intends to not only meet the need for vegan milk chocolate, but also the demand for high-quality chocolate with favorably few organic ingredients, as its vegan milk chocolate alternative called the 'Vegan Pure Without Moo' only contains sugar, cocoa mass, high-quality almond flour, and cocoa butter.
Other conventional chocolate manufacturers responding to the growing market potential for vegan milk chocolates include US multinational chocolate manufacturer Hershey's, as it launched its first vegan chocolate made with oat milk in 2021. Moreover, US food giant Trader Joe's launched its "Organic Almond Beverage Chocolate Bar" made with almond milk, while other ingredients are claimed to be identical to dairy milk, including cocoa butter, sugar, and cocoa mass.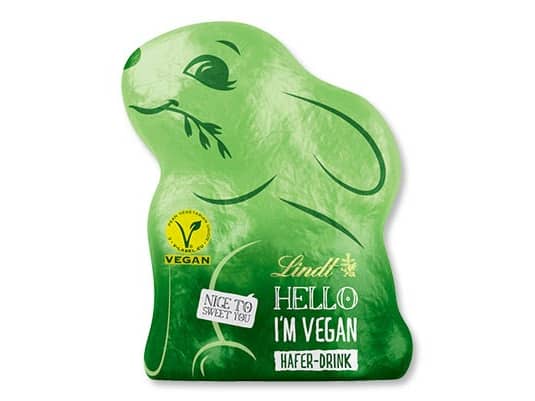 What About White Vegan Chocolate Bars?
Another product that is hard to find in the assortment of vegan chocolate brands is white chocolate, as most bars are dark chocolate bars with a higher cacao percentage. For instance, vegan chocolate brand Super Vegan started after the founder couldn't find delicious vegan white chocolate on the market. As of 2021, Super Vegan is offering 11 different variations of white chocolate made with plant-based milks and organic ingredients.
Other offerings for delicious white chocolate variations include Love Raw's white chocolate bar White Cream Wafer, with market researchers predicting increasing demand for white chocolate alternatives that include options made with organic ingredients, while being animal-free and gluten-free.
Popular Chocolate Classics Turning Vegan
A big trend within the vegan chocolate segment is the veganizing of popular chocolate classics to reactivate one's childhood taste buds. Following this trend, confectionery giant Mars became the first major confectionery company to launch a vegan line with Galaxy Vegan in 2019. Continuing this strategy in 2021, the multinational company launched vegan Bounty and Topic chocolate bars. However, Mars has been overtaken in the development of a vegan Snickers bar, as Swedish startup Vegan Delights became the first company to launch a veganized Snickers bar with its Vegickers.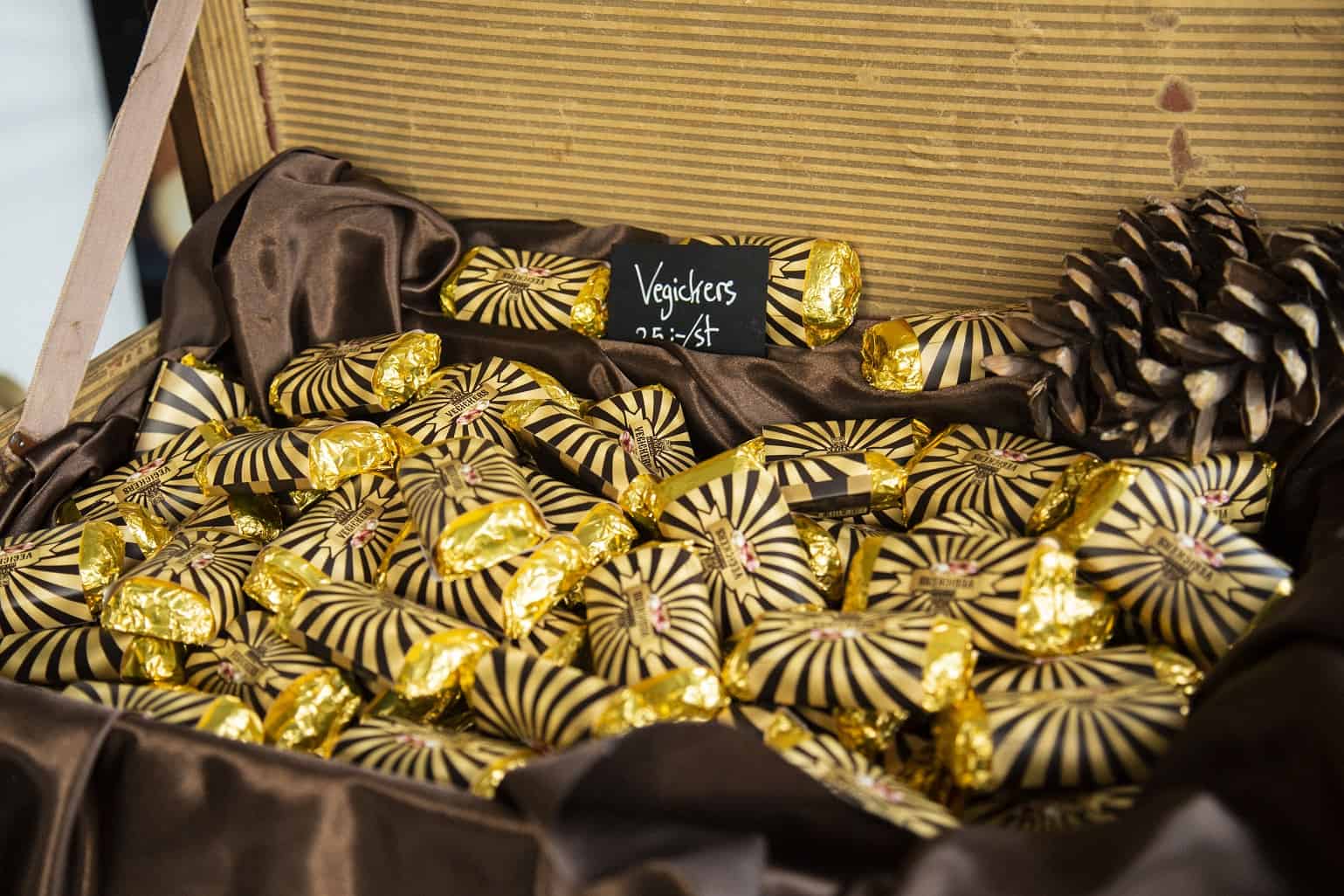 Why Consumers Buy Vegan Chocolate
Apart from a dairy-free ingredient list, not containing any milk powder or milk fat, and advanced efforts regarding fair trade and sustainable practices, there is another reason to buy vegan chocolate. In order to help tackle health problems such as heart disease and Type 2 diabetes, many vegan chocolate manufacturers are making organic dark chocolate that is gluten-free, as well as free from refined sugar and palm oil. Therefore, vegan chocolate options from companies like Prodigy and HiP, without or with less added sugar and gluten-free, are the best chocolate options for anyone looking for health benefits in chocolates.
In 2021, proof of the profitability of vegan chocolates was provided by the British company Moo Free, manufacturer of vegan chocolate bars and more vegan sweets. In its mission to make UK's chocolate vegan, the company reported a 300 percent rise in online sales in 2020, as demand for vegan-friendly confectionary rose exponentially in the UK. The trend to shop online is likely to increase, as well as net profits in vegan sweets. In making chocolate vegan, chocolate manufacturers are responding to a growing demand for vegan chocolate, as more and more consumers are going to buy vegan chocolate over the next years.