From the 27th of August to the 4th of September, the fourth edition of Singapore Vegan Festival will highlight creative uses of affordable and local ingredients during its world-class chef masterclasses, vegan market, and panel speeches.
The Singapore Vegan Festival (SVF) is a signature event of EatRoamLive, a cutting-edge media and events platform that caters to individuals who are passionate about following a plant-based lifestyle. It aims to increase the accessibility and affordability of vegan food and provides a platform to showcase its community partners ACRES, abillion, Centre For A Responsible Future, and Tzu Chi Foundation.
Chef masterclasses and workshops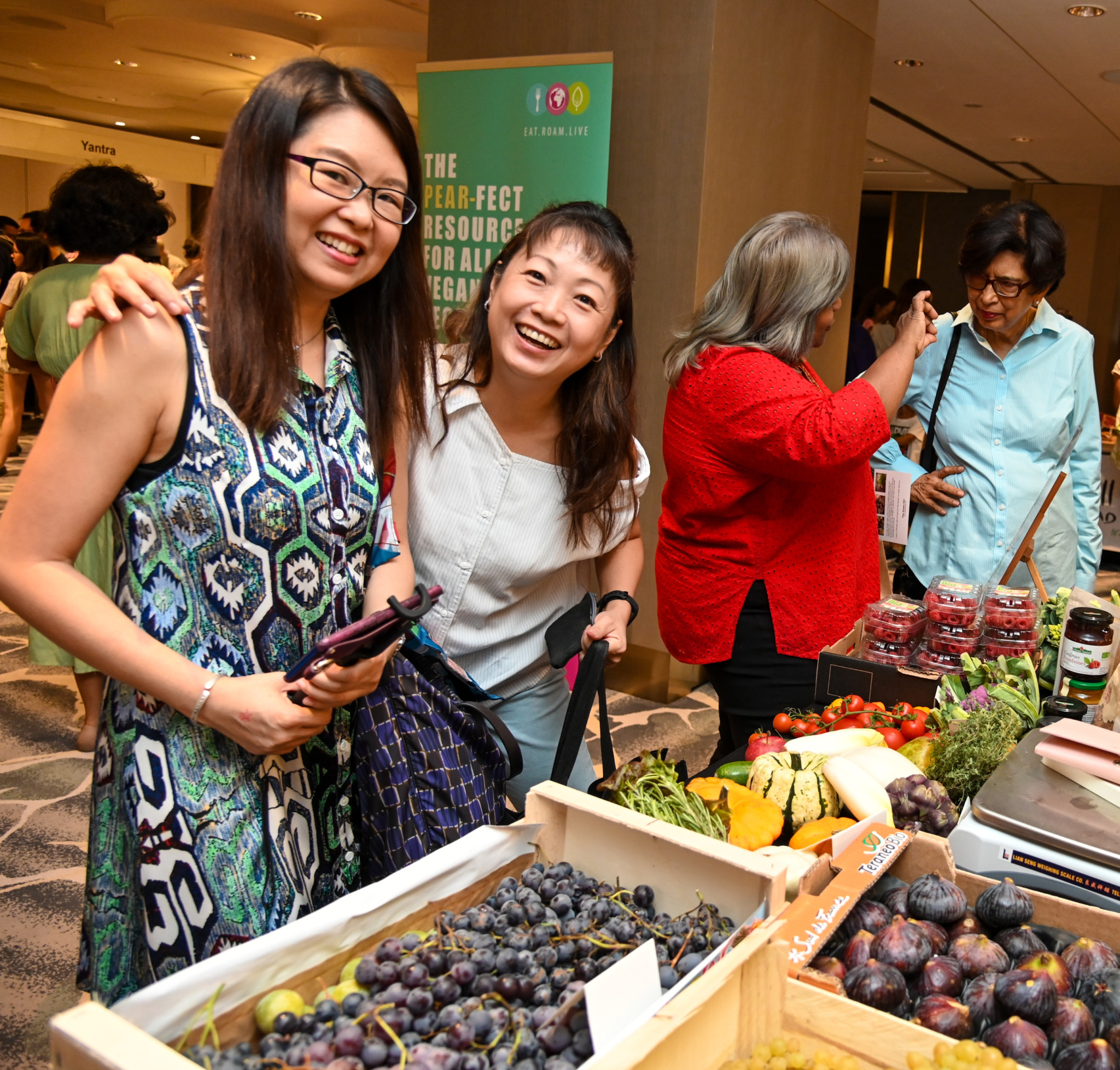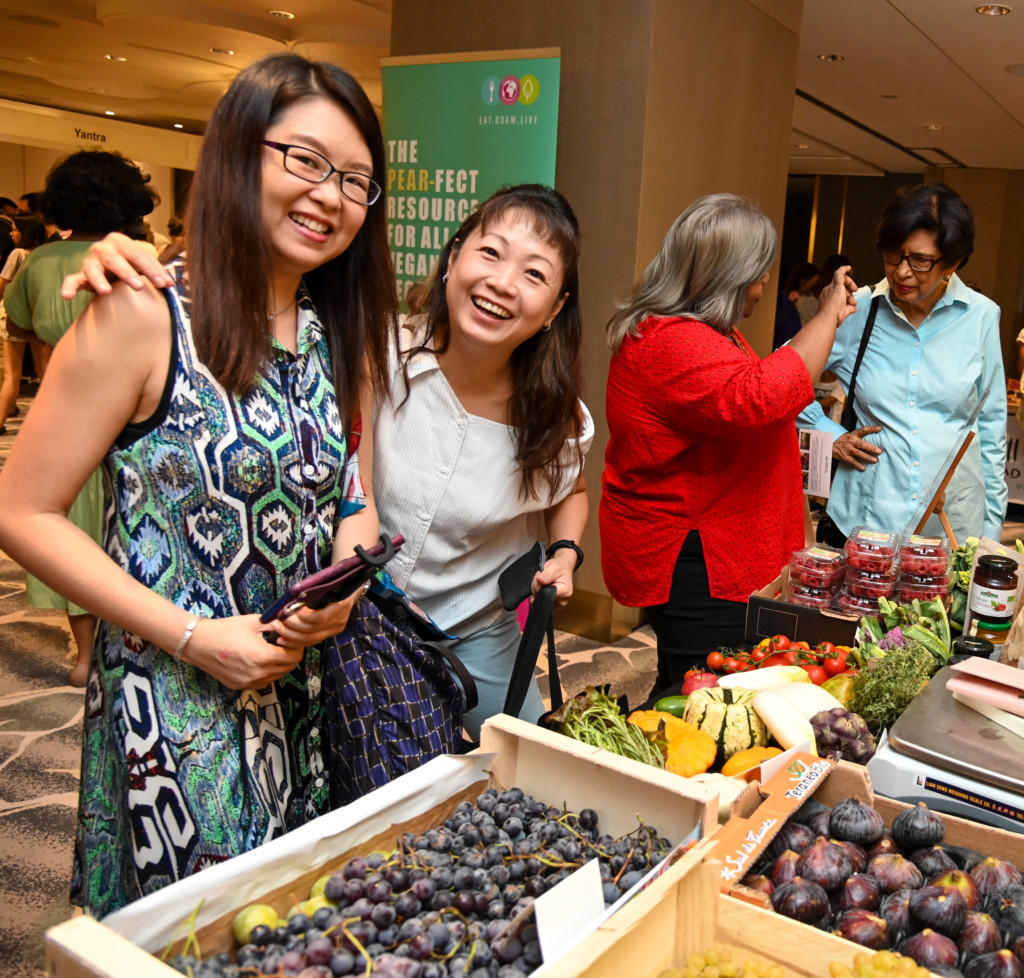 The event features a broad line-up of local and international chef masterclasses teaching how to use locally sourced ingredients for delicious plant-based meals, as well as informative panel discussions, networking sessions, and interactive workshops.
At the Singapore Vegan Festival, attendees can expect to interact with and learn from Michelin Bib Gourmand Chef Kaesavan (Lagnaa, Barefoot Dining) who will demonstrate how to benefit from the anti-oxidant and healing properties of his superfood moringa; and Peruvian Chefs Tamara Chavez and Daniel Chavez (Canchita), together educating participants of their masterclass showcasing two stellar dishes: a Vegan Canchita Ceviche and Canchita Corn.
More chef masterclasses are provided by Vincent Wong (Shangri-La Hotels Singapore), Singapore Hawkerpreneurs Wayne Tan and Agatha Teo (Living Wholesome), and Australian culinary author Cherie Tu.
Vegan Market and Food Village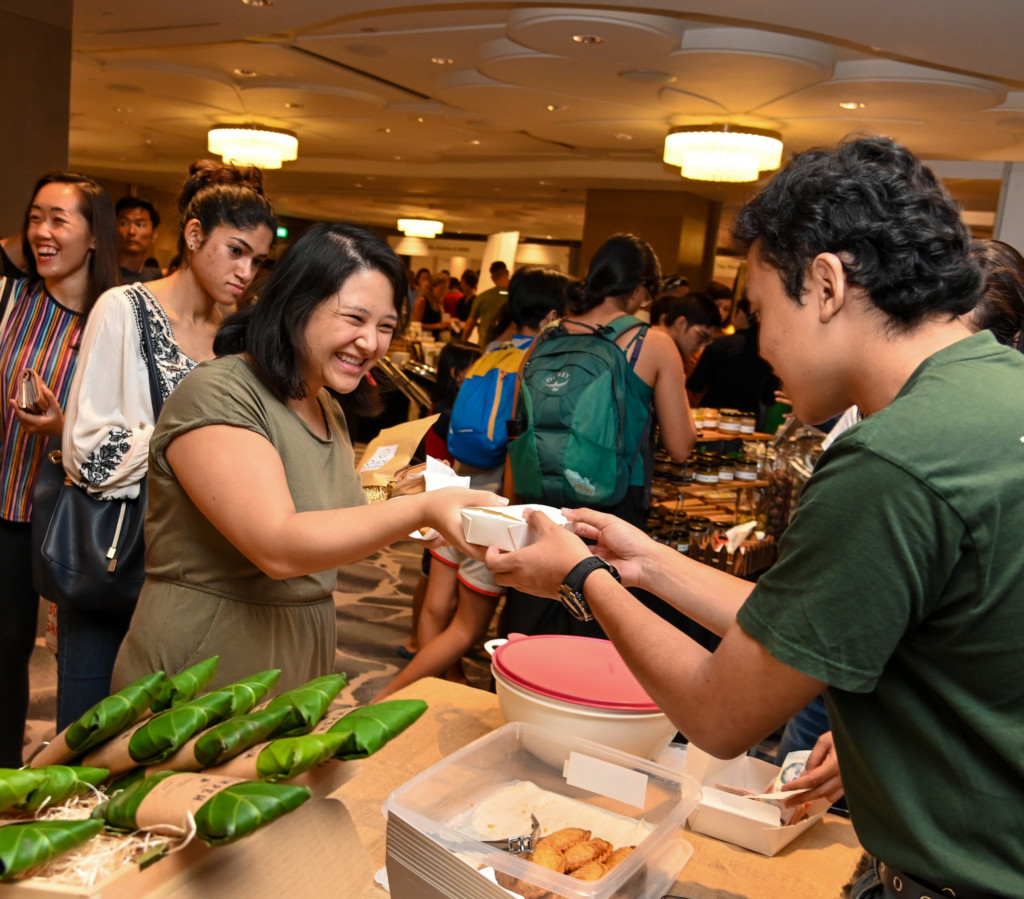 Both the Vegan Market and Food Village will include a wide range of cutting-edge gourmet and lifestyle businesses to showcase their portfolio of plant-based products. Among the exhibitors are local brands including Angie's Tempeh, claiming to offer Singapore's freshest plant-based protein tempeh, OATSIDE, a domestic producer of oat milk, Dr Trouble Singapore, a manufacturer of vegan-friendly sauces made in Africa, and Marylebone, producer of an award-winning vegan butter made from cold-pressed extra virgin coconut oil.
GoFarm, Singapore's premier urban high-tech vertical indoor farm, will collaborate with meal plan provider Green Kitchen at the Food Village to showcase locally grown, farm-fresh produce in nutritious dishes like a Beetroot with Hot Smoked Tempeh and Pomegranate Salad.
Panel speeches
Visitors will also get the chance to interact with the inspiring figures shaping the food industry's future. Panellists include Dr. Andy Kusumo (Singapore), the creator and CEO of Dynameat, Max Rye (US), the co-founder and chief strategist of TurtleTree Labs, and Mihir Pershad (Singapore), the CEO of Umami Meats.
"For the first time since the pandemic, SFF 2022 will host a festival village from 31 August to 11 September at the Bayfront Event Space. Themed "Real Foodies Only", this year's festival will feature diverse experiences and flavours, from food steeped in heritage and tradition to innovative creations."