While plant-based burger concepts continue to flourish coast-to-coast, there is a growing niche for brands that forgo the usual Impossible or Beyond patties in favor of custom, chef-crafted burgers. Vistro Burger, an innovative concept in NYC, is helping to lead this bold new trend.
"Our All American Burger [is] created to be a serious rival to Beyond & Impossible"
Founded by entrepreneur Ross Glick, Vistro Burger offers a familiar selection of hearty burgers, fries and milkshakes in a colorful fast-casual setting. But its patties – ranging from The All American, to SHROOM'N, BEANOA and CHICKpea burgers – are housemade and exceptional. Glick says this approach confers Vistro a key advantage.
"We have five unique and healthier patties than our competitors," Glick tells vegconomist. "Our buns are vegan and kosher and blow away everyone else. Our All American Burger, an homage to the QuarterPunder and Big Mac, is a pea protein isolate blended with organic ingredients, created to be a serious rival to Beyond & Impossible."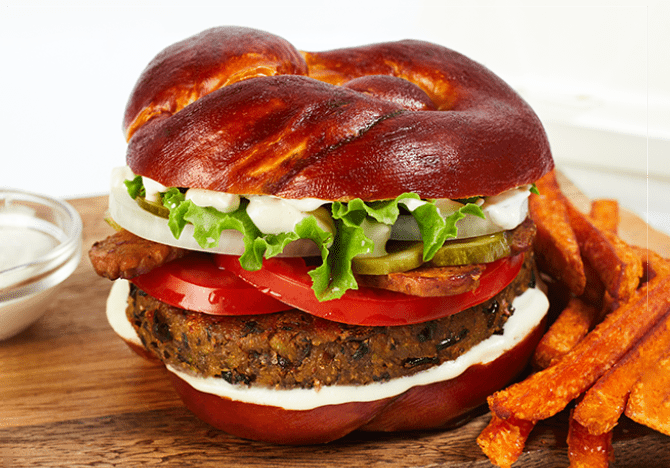 The Vegan Warrior Project
Vistro Burger is co-located with two other vegan restaurants, Omakaseed and Purple Thai. Together, the brands form part of the Vegan Warrior Project, a virtual franchising platform that seeks to expand the brands nationally through Kitchen Fulfilment Partnerships (KFP's).
KFP's work with independent restaurant owners to operate under-utilized kitchen spaces across the US. This allows Warrior Project to grow the geographical reach of its brands while employing a proprietary KFP tech platform, which processes, aggregates, and distributes orders, as well as tracks sales, inventory and customer reviews for every KFP location.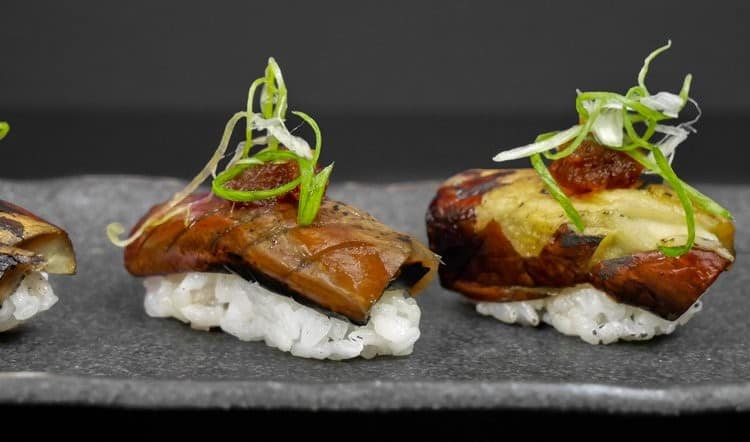 The next Shake Shack?
Glick cites Shack Shake, the famed NYC-born burger chain, as his motivation for creating change.
"[I] was lamenting about their lack of anything vegan," says Glick. "Pre-vegan I loved everything about their brand and product and overall model. Additionally, I was bored with the available plant-based burger options in NYC and falling out of love with Beyond and Impossible. The light bulb just went off."
Glick has big plans for Vistro Burger, which is currently adding KFP's throughout Manhattan and Brooklyn, and will expand to 150 NYC partners over the next 18 months. From there, Vistro will grow regionally and eventually go nationwide.
Glick shares, "I am truly blessed with a great team of humans, amazingly tasty products, a cool platform and we're constantly improving our process so we can scale."