London-based Greek-style chain Smashing Plates has announced it is collaborating with Symplicity Foods to launch a plant-based kofta wrap.
The new menu item features Symplicity's natural vegetable-based meat alternatives in Smashing Plates' signature doughy wrap. It is served with salad, fries, and the chain's new yellow sauce.
The kofta wrap is now available at all four Smashing Plates locations — London Bridge, Tooting, Canary Wharf, and Wembley.
About Symplicity
Symplicity Foods was founded by Neil Rankin, a trained butcher who became concerned about the impact of animal agriculture on the environment. Disliking processed meat alternatives, he began making his own out of mushrooms, beetroot, and onions.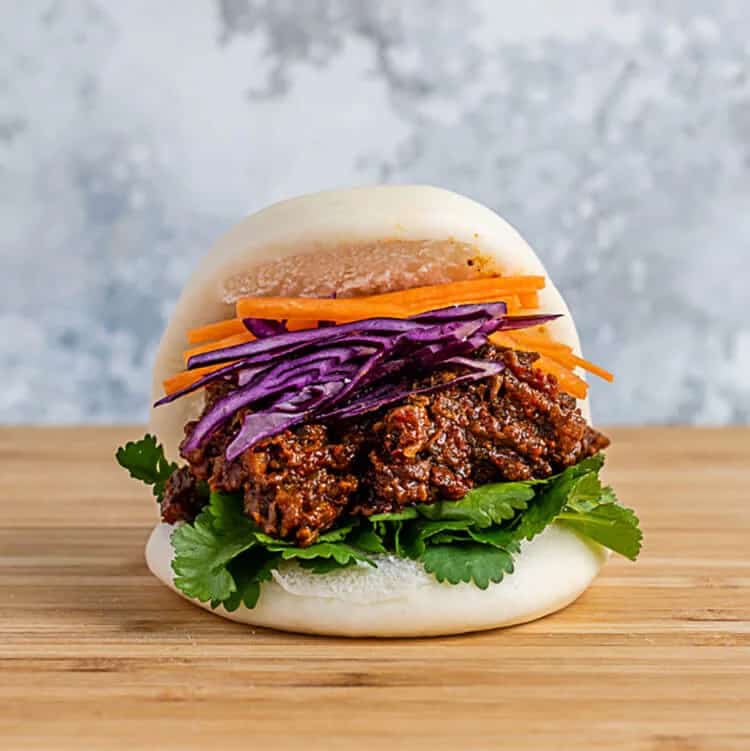 Symplicity now offers a range of meat alternatives, including burgers, sausages, meatballs, and mince. Additionally, the brand upcycles its waste ingredients to make condiments such as vegan 'nduja and burger sauce.
Other Symplicity collaborations
Symplicity supplies several major UK restaurants such as Bleecker Burger, Street Burger, and Dishoom. Rankin has also entered a business partnership with Homeslice Pizza founder Mark Wogan, and helped the chain open its first all-vegan location in June. Symplicity supplies all the meat and dairy alternatives used at the new restaurant.
"I think people are losing faith in heavily processed foods because it lacks that transparency, and they can see a disconnect with the idea of heavy processing and sustainability," Rankin told vegconomist in May. "Chemicals don't taste great. Food made by nature is always better. Nature does things better all round."