Pizza Hut UK has partnered with alt-dairy brand Violife to offer vegan cheese for delivery across the country.
Violife cheese has been available at Pizza Hut's dine-in restaurants since 2017, and the partnership has now been extended to the chain's Delivery Huts following a successful local trial earlier this summer. Customers will be able to swap the cheese on any pizza for Violife's plant-based alternative.
"The partnership gives everyone who enjoys the taste of Pizza Hut the opportunity to have a positive impact on the planet by just simply switching out their dairy cheese," said Victoria Slater, Head of Violife UK & Ireland.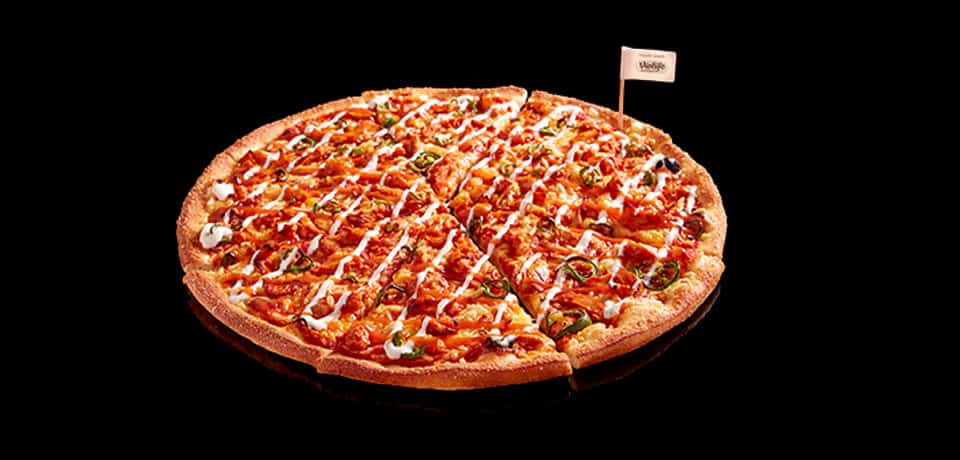 Plant-based at Pizza Hut
Pizza Hut has been working to improve its plant-based options for some time — in 2021, it became the first UK pizza chain to permanently offer Beyond Meat as a topping. The company has reported a 19% increase in sales of meat-free pizzas since 2019.
Pizza Hut has also been increasing the availability of meat-free options elsewhere in the world, with a Beyond Pepperoni pizza now available at almost 70 US locations. In Germany, Pizza Hut has recently launched three fully plant-based pizzas following petitioning by PETA.
"We know meat-eaters and vegetarians alike are increasingly looking for more plant-based alternatives to our pizza menus, so we are continuously searching to bring delicious innovations to the table," said Neil Manhas, MD & CFO of Pizza Hut UK & Ireland. "With this new vegan cheese alternative rollout, we're excited to now be able to offer more flexitarian and meat-free options while maintaining our signature branding and delicious flavour."