Impact Food, a plant-based seafood start-up based in California, recently closed its strategic angel & VC round of $500,000 to help prevent the collapse of wild tuna species through a scalable food technology platform for seafood.
"All species of wild seafood—from tuna to sardines—will collapse by 2050"
Impact Food, the food technology company developing novel plant-based seafood, is backed by Future Food Fund, Serpentine Ventures, Ahimsa Foundation, and others. In total, Impact secured $500,000 in strategic angel & VC funding, of which $150,000 was contributed by the Ahimsa Foundation after discovering the alt seafood company via the Vevolution Investment Marketplace.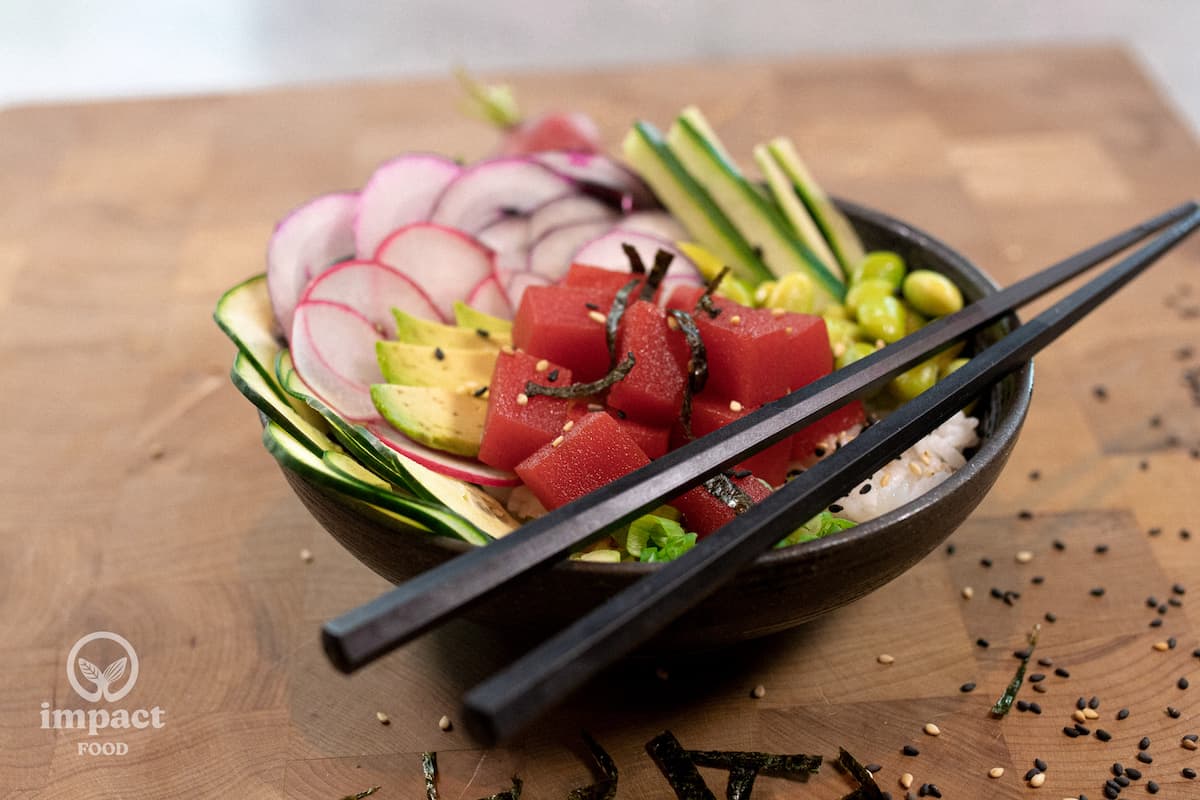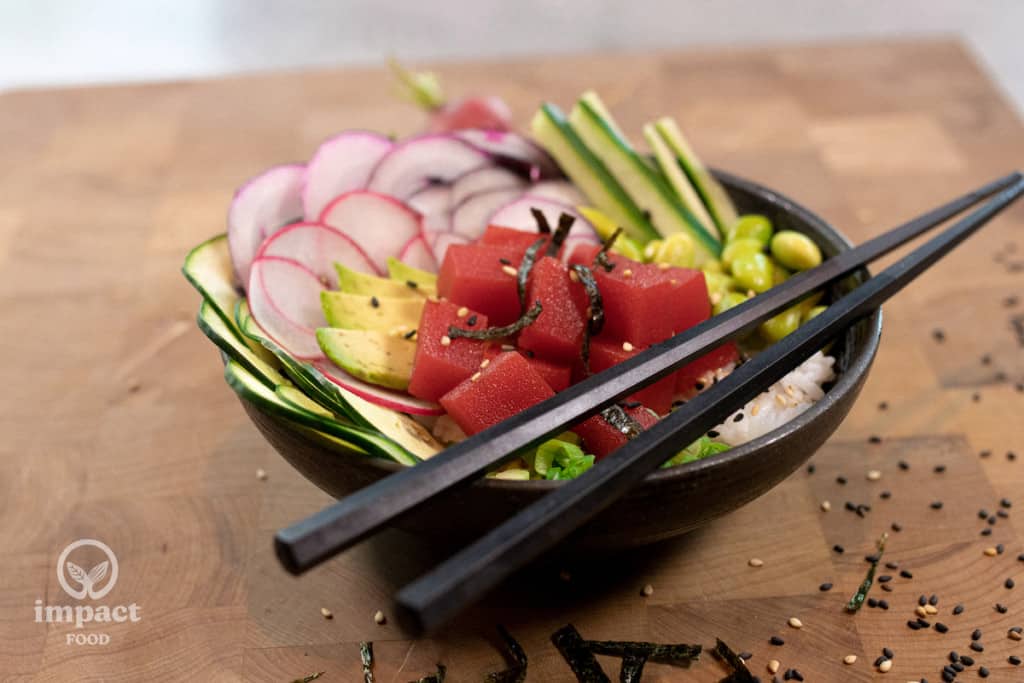 Impact Food's most recent investment round will support its employment and R&D efforts as it prepares for a pre-seed round. The company will develop and carry out its pilot production plans in Q4 of 2022. Its product roadmap will include additional seafood products, like molluscs and crustaceans.
Maintaining a healthy ocean ecology
The company decided to start with tuna because the Pacific Bluefin Tuna is currently listed as a Near Threatened species with decreasing population numbers" according to the International Union for Conservation of Nature. Impact Food's plant-based seafood is maintaining a healthy ocean ecology, as its seafood substitutes don't contribute to overfishing, fishing net pollution, and bycatch.
According to co-founder Adrian Miranda, the development process of its first product, plant-based tuna, involved a "lot of trial and error," as "replicating the flaky and delicate texture of raw tuna as well as its aroma using plant-derived ingredients is something that has never been done before."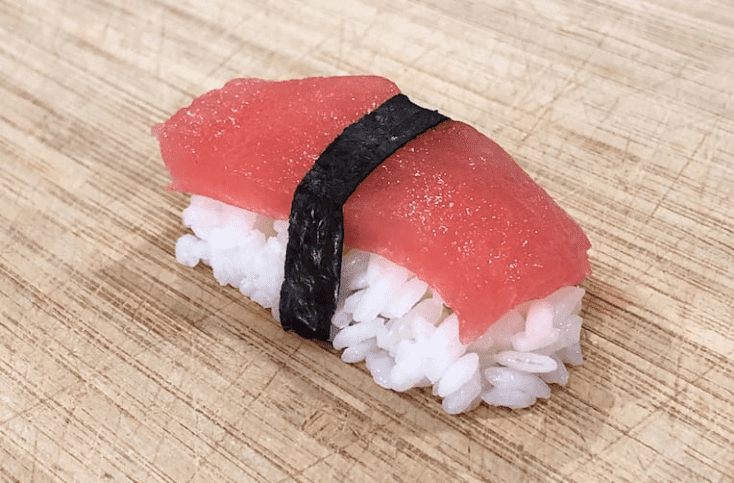 In the short run, the company hopes to introduce its plant-based seafood to the restaurant industry – providing its revolutionary plant-based tuna for a variety of dishes, such as poke, sushi, and ceviche.
"Our oceans are dying, and the world's demand for fish is the reason. We need an ethical, sustainable, and healthy solution" says Shaleen Shah, president of philanthropic fund Ahimsa Foundation. "Ahimsa Foundation is excited to invest in Impact Food, as its work in creating a solution to this challenge is exemplary. Great taste, texture, and nutrition for a plant-based fish alternative."