Superfood nutrition brand Happy Viking, founded by tennis star Venus Williams, recently announced the completion of a $2 million investment round backed by some of the world's top athletes.
Superfood nutrition brand for athletes
Williams, who adopted a plant-based diet herself in 2011 following a health crisis, founded the superfood brand in collaboration with beverage company Dyla Brands to help increase the health and performance of fitness enthusiasts and athletes.
The company's first product was a shake, available in Triple Chocolate and Vanilla Bean flavors. It contains 20 grams of pea and brown rice protein, as well as prebiotic fiber. The company expanded its product range to contain Complete Superfood Meal, a quick meal solution packed with over 60 superfoods and nutrients, available in Vanilla, Chocolate, Strawberry, and Greeña Colada flavor.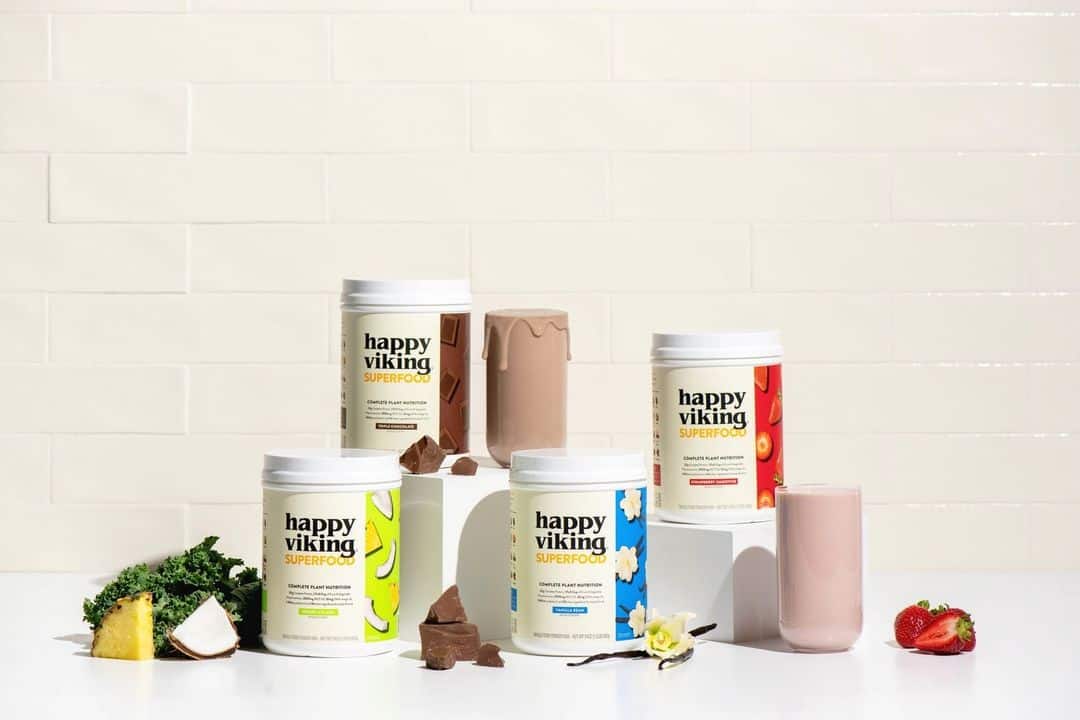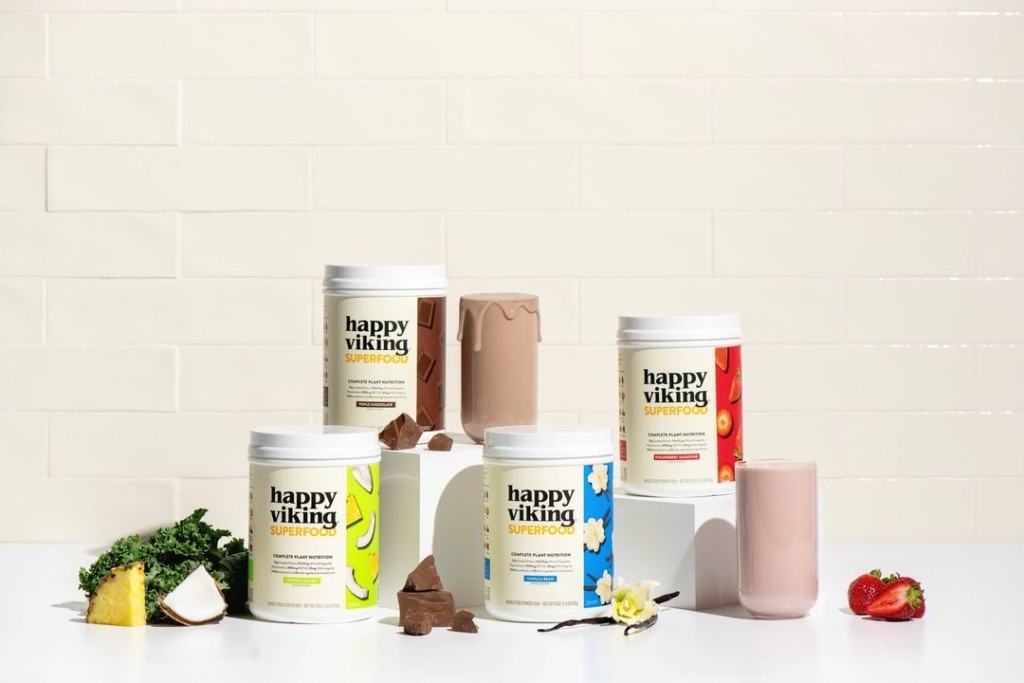 Funding future innovations
Happy Viking's $2 million investment round was led by Venus Williams, Serena Williams, Kevin Durant & Rich Kleiman's 35V. Other notable investors included Peloton Vice President of Fitness Programming Robin Arzón, professional golfer Michelle Wie West, soccer star Megan Rapinoe, tennis pro Reilly Opelka, and basketball players Isaiah Hartenstein and Collin Sexton, as well as Mates, Talent Resources Ventures, Parallel, and Oliver Trevena.
Happy Viking stated that the investors' backing will allow the company to further promote the advantages of plant-based superfoods and extend its current portfolio with new product innovations in addition to helping boost brand awareness.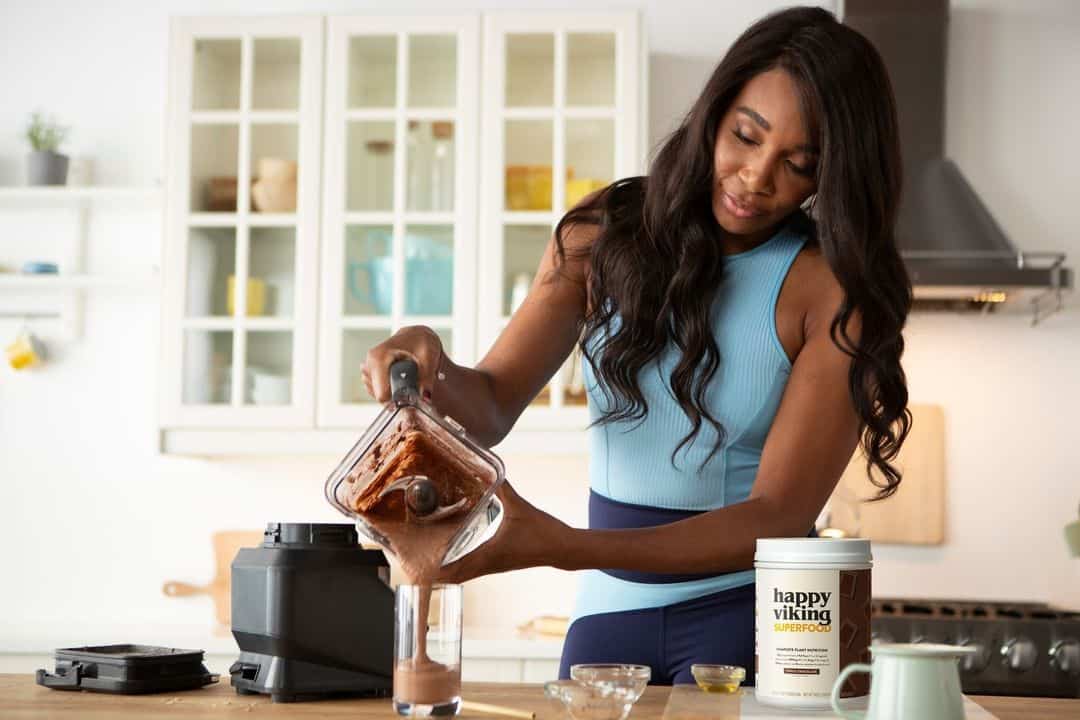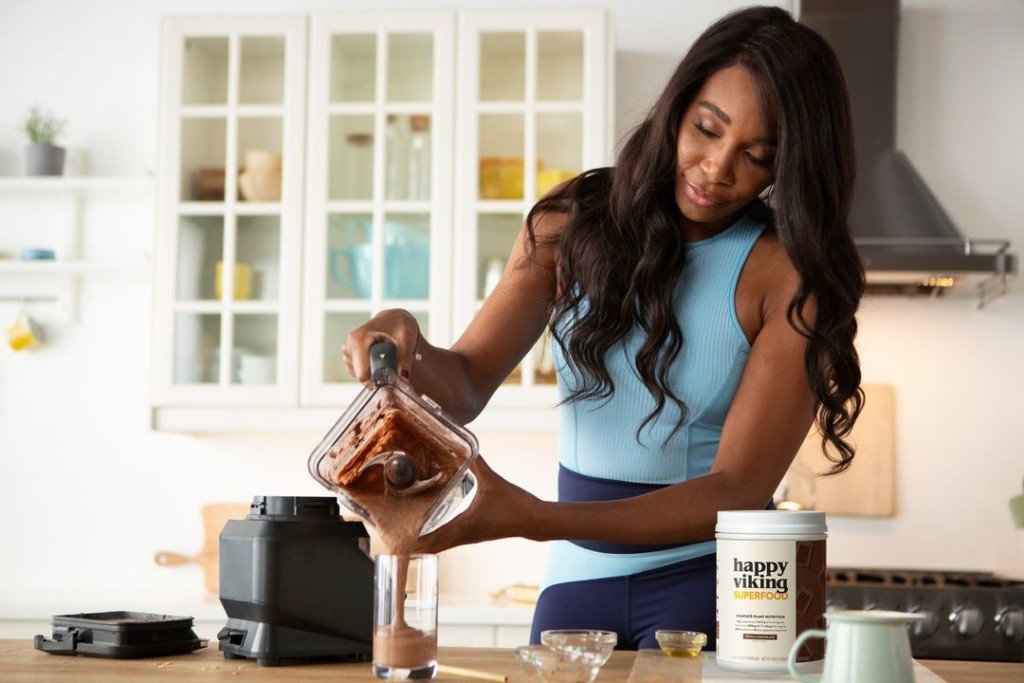 "Venus is an incredible entrepreneur, and in getting to know her and the team she's put together behind Happy Viking, it was clear to Kevin Durant and I that the company has set itself up for success. No one understands the health and nutrition space like a professional athlete, and Happy Viking is proof in product form," states Rich Kleiman, 35V.
Commenting on the company's mission, founder Venus Williams says: "I've seen first-hand what the benefits of adopting a plant-based diet has done for my body and performance. With Happy Viking, I want to give everyone the opportunity to be healthy, feel good, and live their dreams. I'm so excited to have these other world-class athletes on board to support our mission!"