Customers buying Jaguar Land Rover's Range Rover will now be able to specify an entirely vegan interior for the first time, thanks to a partnership with animal-free leather brand Ultrafabrics.
The vegan leather will be available in two colours — Ebony in the Standard Range Rover model, and Light Cloud with Cinder Grey in the SV Intrepid model. Ultrafabrics says the material has the same tactile qualities as animal leather while being 30% lighter and generating just a quarter of the carbon dioxide emissions.
Ultrafabrics' polyurethane-based leather is already used across several industries, including in furniture, yachts, and aircraft. Recently, Airbus designed a custom helicopter interior using the fabric at the request of a customer.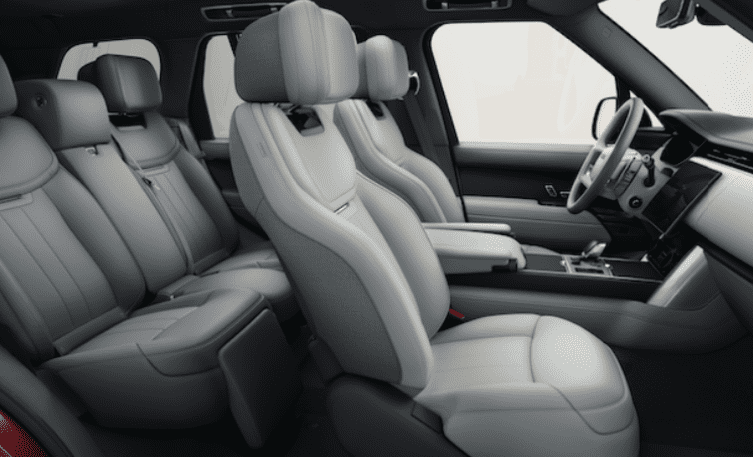 The first fully vegan Land Rover interior to use Ultrafabrics was designed in 2018 by car upholstery specialists Ruskin Design, in a refit commissioned by a customer who had been unable to find a car with a vegan interior.
Last year, Ultrafabrics also launched a bio-based vegan leather collection called Volar Bio. The launch was part of the company's drive to reduce its dependence on non-renewable resources.
Car companies are increasingly turning to vegan interiors, with Volvo recently revealing all new cars will be leather-free as well as electric. BMW has announced it will be offering vegan interiors featuring Desserto's cactus leather, and the automotive company also has plans to make the Mini entirely leather-free.
"We have been working closely with the Jaguar Land Rover design team's research and innovation team for almost eight years," said Perry Hodge, Vice President of Transportation at Ultrafabrics. "In the new models, especially the Range Rover SV, Ultrafabrics has a much larger presence throughout the interior which is the result of our years–long commitment to bringing luxury and innovation to our customers."