A survey by Virgin Wines found that whilst a huge 36% of consumers are opting for vegan wines these days, almost 40% of wine drinkers did not know that it often contains animal products. It also revealed that a third of the 1,259 participants would knowingly serve non-vegan wine to vegan guests at a dinner party.
Although vegan beers and wine are on the increase, traditional methods to filter beverages often used egg whites, milk protein, and in some cases a form of collagen called isinglass which is obtained from the dried bladders of fish. Many internationally known alcoholic beverages have replaced the fish bladder – such as Guinness – which converted to a fully vegan system in 2018.

In the Virgin Wines survey, a huge 36% of respondents said they now purchase vegan wines, and that those people are almost equally motivated by reasons of environmental concerns and for animal welfare.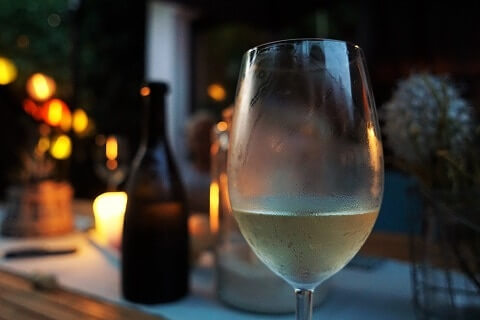 30% of respondents who said that they choose vegan wine stated that animal welfare is their main reason for doing so
Out of 1,261 respondents, all of whom regularly buy wine, 39% did not know that some wines aren't vegan-friendly.
28% said if they had a vegan dinner guest they would knowingly serve them non-vegan wine
29% said that they choose vegan wine mainly for environmental reasons
25% stated that their main reason for choosing vegan wines is health, suggesting that vegan wines are perceived as a 'healthier' option
Virgin Wines says it offers 300 varieties of vegan wines, amid a change in the market which has seen several large retailers convert make their wine selection vegan friendly. Last year, Marks and Spencer announced it would be making its entire range vegan by 2022.
"As soon as people hear that not all wines are vegan, it can be easy to assume that vegan-friendly wines must be difficult to find. Anyone who has picked up a bottle in the supermarket, only to see an allergy warning that it contains traces of milk and egg, would be forgiven for thinking it's hard work to find wine for a vegan guest, or indeed for themselves – but that absolutely isn't the case," says Andrew Baker, Buying Director at Virgin Wines to vegconomist.
"Using animal products in the winemaking process is actually becoming quite old-school, and with veganism on the rise, we're seeing an increasing number of wine makers ensuring that their products are vegan-friendly. For now, not all wines are vegan, but that may not stay the case for long."