British legacy brand Branston, maker of the famous sandwich pickle, is celebrating its 100th birthday with a new and unusual innovation: Branston pickle in caviar-style pearls. If that wasn't amazing enough, it's also fully vegan.
Branston is a household name across the UK, selling 17.8 million jars of its signature pickle in 2021. The product originated in 1922 in the village of Branston near Burton upon Trent, Staffordshire. To celebrate the centenary, Branston decided to "do something special to mark the occasion and pay tribute to Branston's iconic status as one of Britain's best-loved condiments in a unique and unexpected way," according to Senior Brand Manager Angharad Wilson Dyer Gough.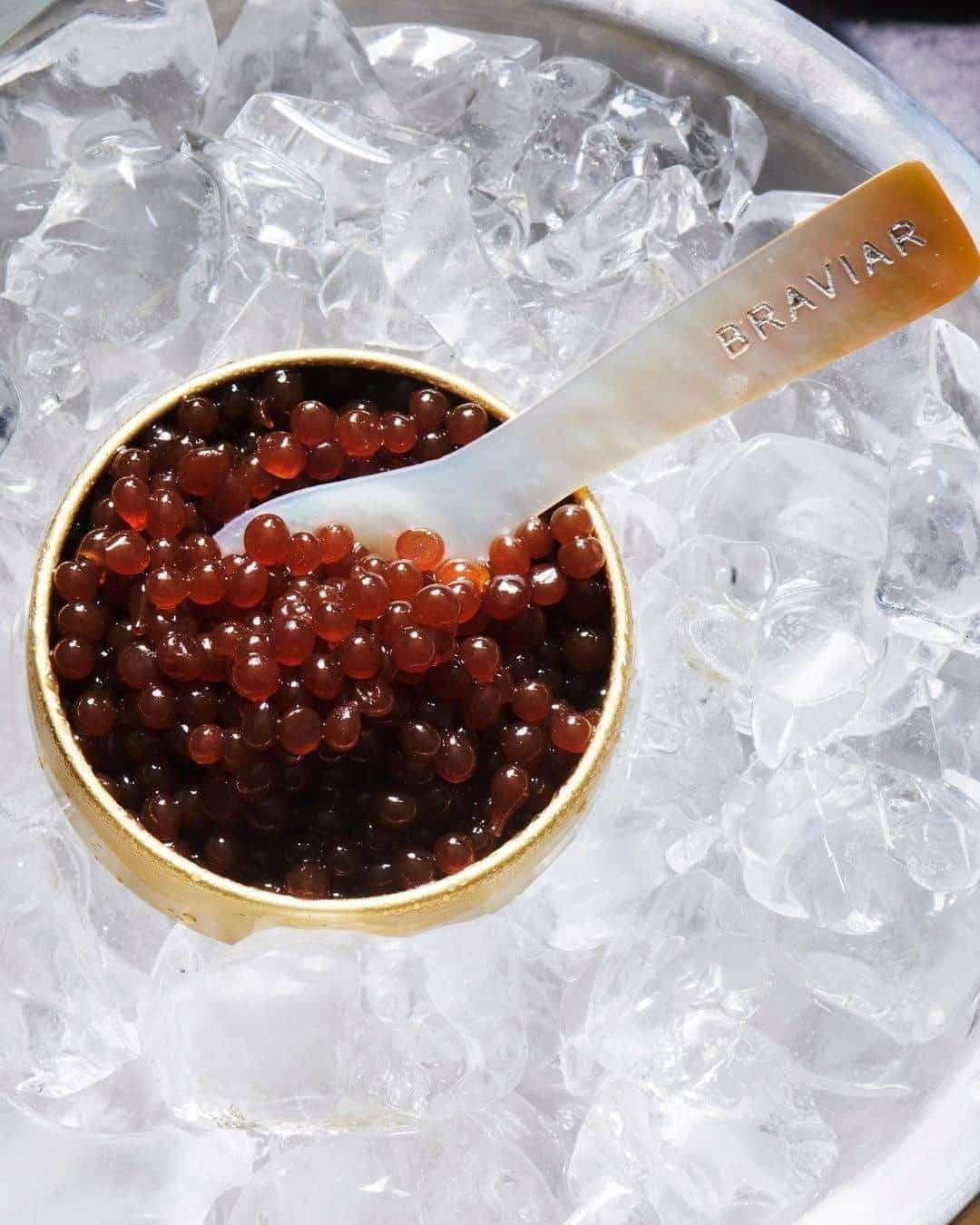 Branston joins companies including Cavi-art, Albert Heijn, MAGICCAVIAR, and Deli-Caviar in the emerging market for vegan caviar, which is predicted to grow at a CAGR of 7.9% over the next decade, reaching a valuation of over $632 million by 2032.
At present, the innovation will not be available to purchase in stores but will be awarded as a prize to Instagram users who enter a competition by sending in their most unusual Branston pairings.
"We took our iconic taste and created a product that is the epitome of luxury and celebration, offering our fans the chance to experience this unique creation at home and celebrate our 100 years with us," said Angharad Wilson Dyer Gough.
Six winners will receive an exclusive hamper which contains Braviar, branded caviar spoons and a selection of luxury cheese (presumably not vegan) and pickles. It is not clear whether the product will roll out into retail.
Click here to read our summary of the current players in vegan caviar from earlier this year.